Sabine Environmental Services recognizes that environmental, safety, and health issues are critical to the success of our clients and to Sabine. While compliance is essential, it takes a comprehensive and long term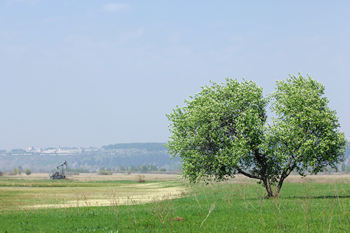 perspective to reliably meet the dynamic needs of clients, shareholders, and employees. To meet those needs, we commit to:


> Full regulatory compliance;
> Transparent operations & documentation;
> Written policies and programs;
> Compliance Management Systems;
> Comprehensive training;
> Periodic hazard identifications, risk assessments, inspections, internal audits, and reviews; and
> Client ready audit and safety questionnaire

Sabine's written policies and programs include:


> Health & Safety Policy;
> Waste Acceptance Policy;
> Respiratory Protection Policy;
> Drug, Alcohol and Firearm Policy;
> Confined Space Entry Policy;
> Incident Investigation & Reporting;
> Benzene Awareness;
> Bloodborne Pathogens
> General Safety: Responsibilities; Stop Work Authority; Disciplinary Action; Injury & Illness Reporting; Hazard Identification, > Assessments, Inspections and Program Audits; General Waste Management.
> Hazard Communication;
> Lock Out / Tag Out;
> NORM Management Procedure;
> NORM Laboratory Procedures;
> Spill Prevention Control and Countermeasure; and
> Training Program
> Emergency Action Plan;
> Electrical Safety;
> Hurricane Action Plan;
> Fire Prevention Plan;
> First Aid Program;
> F lammable & Combustible Liquids;
> Material Handling & Lifting;
> Hand & Power Tools;
> Welding, Cutting & Hot Work Procedures;
> Personal Protective Equipment (PPE) Program;
> Slips, Trips & Falls Protection Procedures;
> Noise Awareness, Exposure & Conservation.