Sabine Environmental Services, LLC provides one of the most reliable, safe, and economical waste disposal options available. We offer complete and final disposal of Exploration and Production (E & P) wastes,including Naturally Occurring Radioactive Material (NORM).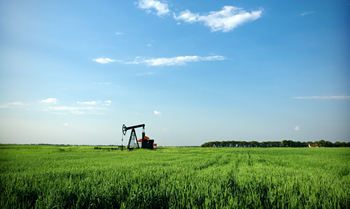 We eliminate residual materials and longterm liabilities by processing and injecting waste into an isolated sub surface formation.

Because of the advantages of subsurface isolation, the E & P industry has since 1998 trusted us to dispose of more than 30,000,000 barrels of oilfield waste. We honor that trust with a daily commitment to:


> Well maintenance and integrity;
> Cost effective operations;
> Waste Profiling;
> Regulatory compliance;
> Reliable NORM Services; and
> Disposal of non-hazardous oil and gas wastes
Sabine Environmental Services diligently screens wastes prior to offloading. We screen the generator, the geographic or waste stream origin, and the waste type. We cannot accept any material that is not adequately identified as non-hazardous oil and gas waste. First time clients, or those with un-documented waste streams, should contact our disposal facility for pre-screening.

Sabine Environmental Services accepts only (a) oil and gas wastes that (b) are considered non-hazardous. The below list of oil and gas wastes are generally considered to be non-hazardous. The list is only a guideline, however. If wastes are not listed here, they must be certified as non- hazardous by person knowledgeable with the systems and activities that generated them.


> Activated charcoal filter media;
> Basic sediment and water (BS&W);
> Produced sand and water;
> Rigwash;
> Caustics - drilling fluid additives - gas treatment Condensate;
> Cooling tower blowdown;
> Debris, crude oil soaked or stained;
> Piping and equipment deposits;
> Drilling cuttings/solids and fluids;
> Gas dehydration wastes;
> Gas plant sweetening wastes for sulfur removal:
> Gases removed from the production stream
> Liquid hydrocarbons removed from the production stream
> Soils, crude oil-contaminated;
> Sulfacheck/Chemsweet waste;
> Pigging wastes from producer operated gathering lines;
> Pit sludges and contaminated bottoms from storage or disposal of exempt wastes;
> Produced water constituents removed before disposal (injection or other disposal);
> Slop oil (waste crude oil from primary field operations and production);
> Tank bottoms and basic sediment and water;
> VOCs from exempt wastes in reserve pits or impoundments or production equipment;
> Well completion, treatment, and stimulation, and packing fluids; and
> Workover wastes.
> Liquid and solid wastes generated by crude oil and tank bottom reclaimers;